Alabama Jumpers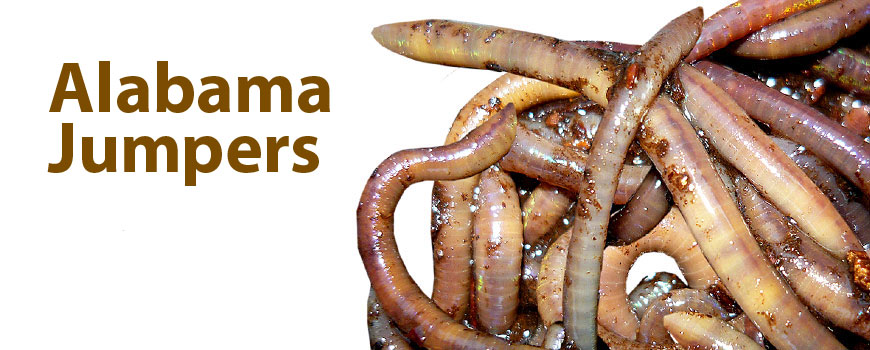 The Alabama Jumper make a superb fishing worm. Very active they are sure to attract fish with their movement. These worms are so active that, true to their name, they will literally jump out of your hand when you pick one up.
Featured Products - Worms For Fishing
Populates 900 square feet of garden space. Fills approximate...